A resource for lost, found and adoptable pets. Using geolocation technology and the reach of social media, everyone, anywhere is empowered to lend a hand, and reunite pets with distressed owners.
This page will take you through this initiative methodically. By completing every step, you will cover ALL the aspects thereof and gain a better understanding, while getting everything done!
.
"Please login first, so that the steps below are personalized, and we can compensate you!"
[ Once you login, social icons will appear here. The links are unique to you, and we can track your efforts. ]
We use a Telegram channel to inform our audience of the latest happenings here. Sent out only if and when necessary. Zero spam. Subscribe and leave at your discretion, with one single click.
All traffic logs and referrals are tracked in real-time. Users have access to all statistics as well as uniquely coded links, graphics and QR codes. The affiliate program is the core of this initiative.
First impressions count. Users are encouraged to polish up their profile. Your avatar is taken from whichever social ID is used to login. Thanks for keeping all your information up to date.
Every user has an account where membership options are displayed, payments recorded and invoices made available for download. Additional options can be added from this secure area.
This initiative is for everyone. It costs nothing to create a user account. It's free. There is NO pressure to become a paying member. In fact, we show users how to EARN the member fee.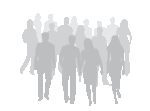 All resources are made available from this single page, with icons that lead directly to the various areas and downloads. There is also a dynamic noticeboard to keep users informed.
Join the conversation and keep up to date. Feel free to add your thoughts and ideas. This is a professionally moderated forum for serious discussion. Thanks for helping to keep it that way!
Socializing and business networking are essential activities in a vibrant community, both online and/or locally. We facilitate meetups and provide video conferencing rooms for our members.
Through our academy we instill the core values of this initiative. With quality learning tools, data visualization and vivid presentations, every course is a memorable mental journey to success.
A global repository of listings related to this initiative. Members can add all their projects and business details. We propel and promote the interests of our members, throughout the world.
All the Directory listings are pinned on this global map. Drill down to your geographical location and/or use the search box. Find everything fast, by region, category and/or specific keyword(s).
Post and/or search for job vacancies, related to this initiative. Members can submit their résumé and create vacancy alerts. Define work profiles and submit job listings, to find suitable candidates.
A resource to create, publish, manage and find (local and virtual) events related to this initiative. Bringing together like-minded folks at the same location and/or online broadcast. Save the date!
Shop online for merchandise related to this initiative. We also promote special offers from our members and work with affiliate partners. Only the best at your fingertips. Buy with confidence.
Follow the guided tour, taking you step-by-step through all aspects of this initiative. Drill down to the details with various guides, mindmaps, and presentations. Attend webinars and get instant updates.
.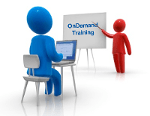 No matter where you live, nor what you currently do, anyone can participate. Charity begins at the cash register, and you can be part of the equation. Help generate revenue, while you benefit too.
.
.
.
.
.
.
.
.
.
.